The FSG team are…
OLEV approved in both the Electric Vehicle Homecharge Scheme (EVHS) and Workplace Charging Scheme (WCS)
Qualified in NCEIC Electrical Installation of Electric Vehicle Charge Points

EVBox approved installer
Charging at Home
The FSG team are an EVBox approved installer on both the Homecharge and Workplace Schemes since May 2019, we are also Authorised Installers with OLEV (Office of Low Emission Vehicles). The best time to charge your vehicle is at night when your tariff can be cheaper. Simply plug your car into the charge overnight as you would a mobile phone and your vehicle will be charged by the morning.
To help private plug-in vehicle owners offset some of the upfront cost of the purchase and installation of a dedicated domestic recharging unit, the Government is running the EVHS. This is where Electric Vehicle Owners may receive £500 off the total capital costs of the charge point and associated installation costs.
EVBox has a matrix to allow customers to type in the vehicle model and make which generates the correct charge point for each car. – https://evbox.com/en/electric-cars/
Are you Eligible?
You need to have purchased an eligible electric or plug-in hybrid vehicle from 1st October 2016 onwards.
You must be either a registered keeper, lessee or have primary use of an eligible electric vehicle.
The date of installation must not be more than 4 months ahead of the date of delivery or date the customer becomes the registered keeper/ nominated user/ lessee of the electric vehicle.
Have off-street parking
You must use an OLEV-approved home charging point installer such as FSG Property Services Ltd
Charging at Work
Work Based Charging Scheme (WCS) is a voucher-based scheme to allow businesses to claim up to £350 per socket and up to a maximum of 40 sockets per business. The business can have charge points installed without owning an Electric Vehicle as they may require charge points for visitors, tenants or employees who have Electrical Vehicle's.
As an approved EVBox installer, FSG Property Services can offer a wide range of OLEV approved Electric Vehicle Charge points which have been specially designed for domestic locations and commercial locations, including restaurants, offices, factories, warehouses and car parks.
At FSG Property Services, we offer bespoke and individual work packages through to full turnkey solutions using our direct delivery model, which provides complete control over the quality of our work with using our multi-disciplinary team of highly trained operatives covering a full range of trades.
Our in-house experts can take your services from initial concept to completion, including site surveys, groundwork's, installations, and commissioning providing you with a "One Stop Shop" service.
Save up to £500 on your charge point
See how we at FSG Property Services can help you apply for your charge point.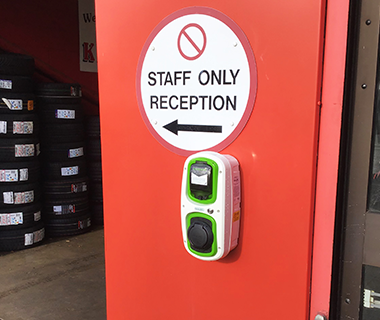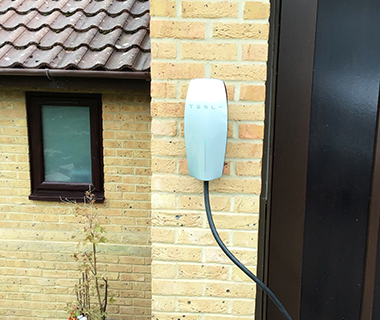 View our case studies
Showcasing our experience and collaborative working with our clients.
What our clients and their residents say….